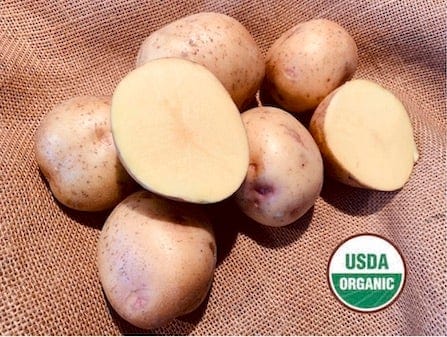 Yukon Gold Organic Seed Potatoes
Regular price $13.75 Sale
Yukon Gold is one the most popular varieties in many countries.  It has oval tubers and finely flaked, white colored skin with distinctive pink eyes.
Beautiful yellow flesh that is famous for its dense, buttery texture and ideal for many culinary uses: baking, boiling, soup and frying.  Excellent flavor no matter how you prepare!  We prepare them often into hash browns, yum!
Long storing with an 85-90 days to maturity.  Even though they mature earlier in the season they store quite well for a longer period of time.  Yields well with 5 to 8 tubers under a plant.