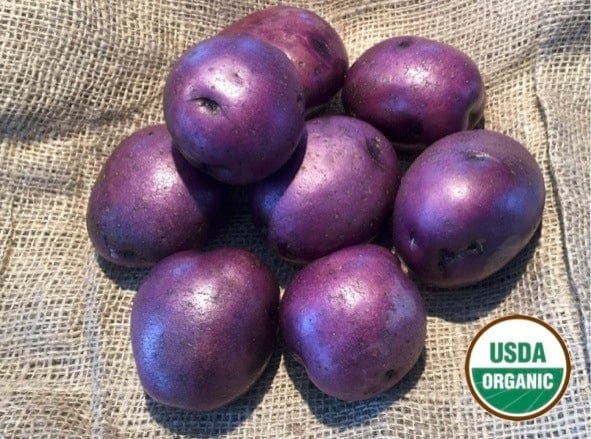 Huckleberry Gold Organic TABLE Potatoes
Regular price $40.00 Sale
These potatoes are for eating purposes.  SOLD Unwashed for longer storability in these larger quantities.  
A chef-preferred variety with a creamy, buttery texture.

Mid to late summer 90-100 day maturity.  NEWLY developed potato .....known for it's LOW GLYCEMIC INDEX, great for diabetics!  A specialty variety that has beautiful purple skin and golden yellow flesh with uniform-sized tubers.  Delicious when baked, boiled, and makes great mashed potatoes. Excellent as cut, baked fries or baby potatoes on the grill.